Bathroom design not only requires the designer to be knowledgeable about materials and art but also must be knowledgeable about the living habits of the homeowner, so that it can create a relaxing space. perfect where everything is at its best. With the talent of the design team combined with the skillful hands of the technicians, Bsmart is proud to bring a great experience in the fantasy space but in the house - the bathroom.
Bsmart is always at the forefront of creating design designs, removing barriers between the kitchen and living room to create an attractive living space while ensuring a reasonable arrangement and effective features. The combination of professional design teams, skilled craftsmen and famous European suppliers of kitchen equipment and accessories has opened up a new era for home kitchens. There the kitchen is not only a place to cook but also a place to nurture and keep the fire of love for the whole family.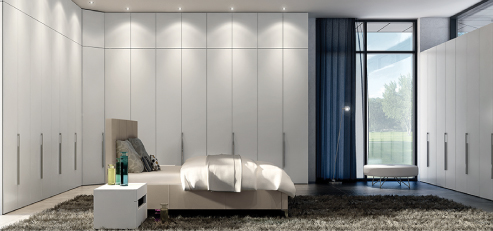 With the desire to bring great experiences, Bsmart has constantly brought new and classy spaces from familiar places in the house. With the thoroughness, meticulousness and skillful hands of Bsmart artisans, we are proud to bring the most premium wardrobe collections. Made from high-class materials combined with sophisticated lines, modern designs, Bsmart's wardrobe is not only multi-functional but also plays an important role in perfecting the aesthetics of the bedroom space.