Bsmart – Embracing the Power of AI with our Training Event!
We are delighted to share that Bsmart recently organized a highly successful training event on the application of Artificial Intelligence (AI) for our personnel. This event showcased our commitment to staying at the forefront of the latest technological trends!
The event witnessed active participation from various departments within our company. We were honored to have two distinguished guest speakers: Mr. Nguyen Minh Giap, CEO of EVD Company and member of the Young Business Association in Hanoi, and Mr. Nguyen Xuan Hoang, Deputy Chairman of the Board at Misa. Their presence and insightful contributions provided invaluable inspiration and knowledge to our entire team.
Throughout the training session, we explored fundamental aspects and real-world applications of AI technology. The speakers introduced the latest advancements and shared valuable experiences in applying AI across different fields. We delved into topics such as machine learning, natural language processing, and advanced AI models.
Additionally, the training event fostered fruitful discussions and exchanges of ideas among participants and the guest speakers regarding the practical implementation of AI in our daily work. It was a precious opportunity for us to gain a deeper understanding of the potential and benefits that AI brings to businesses.
The AI training event marks a significant milestone in Bsmart's development, showcasing our commitment to enhancing the capabilities and equipping our workforce with essential skills for the future. We believe that AI training will drive our creativity and enable us to deliver exceptional value to our clients.
We extend our sincere appreciation to everyone who contributed and actively participated in this training event. Bsmart will continue to explore and embrace the latest technologies to ensure that we remain at the forefront, surpassing technological trends in the present era.
For more information about the event and our progress in AI implementation, please visit our website or contact us today!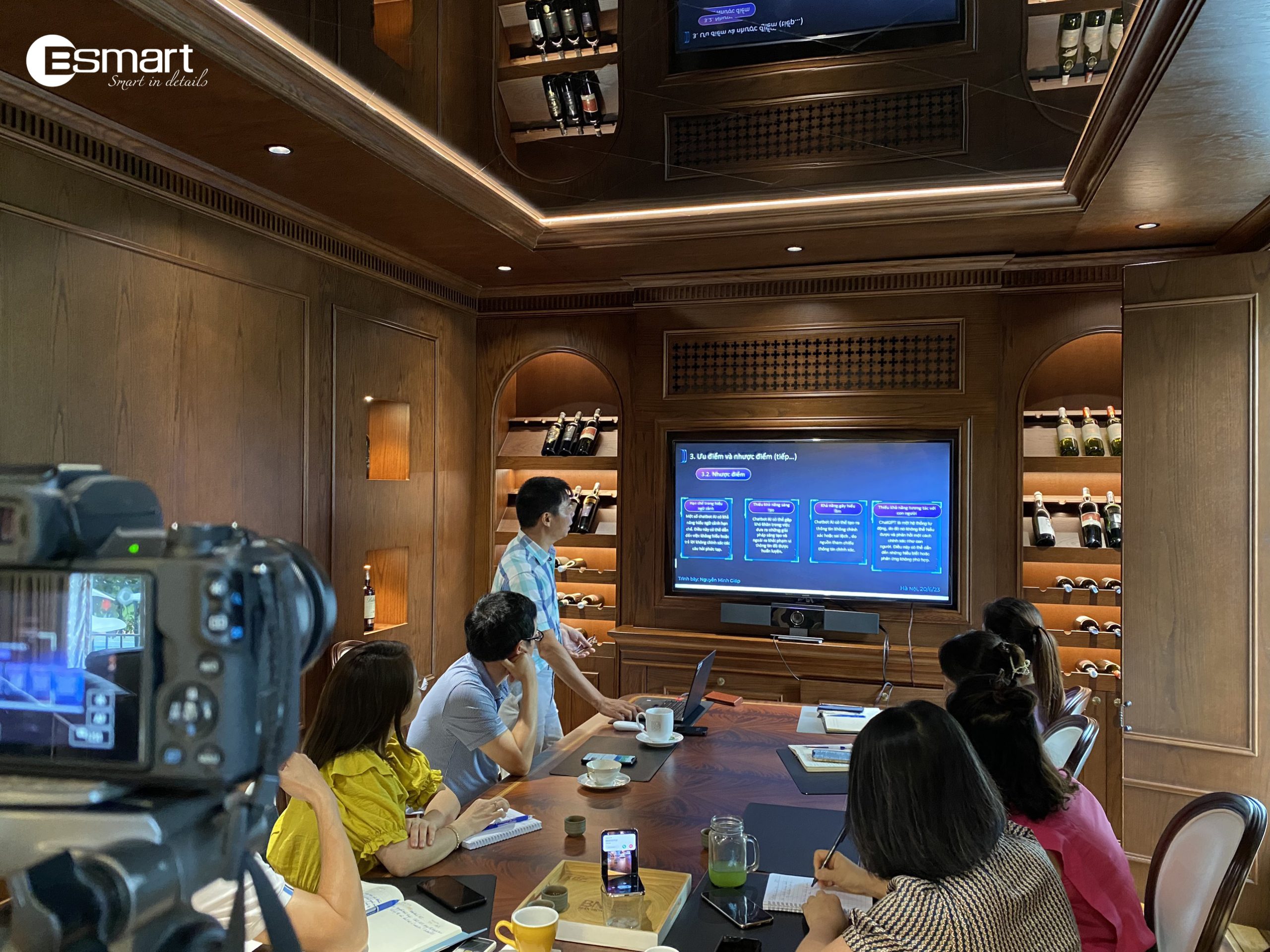 —–
𝑩𝒔𝒎𝒂𝒓𝒕 – 𝑺𝒎𝒂𝒓𝒕 𝒊𝒏 𝒅𝒆𝒕𝒂𝒊𝒍𝒔
Hotline: 093 422 1222 (HN) / 091 253 7997 (HCM)
Website: https://bsmart.vn/
Showroom address:
Hanoi: 230A Hoang Ngan – Trung Hoa – Cau Giay – Hanoi
HCM: 67 Nguyen Co Thach, An Loi Dong Ward, District 2, HCM
#BSmartdesignvn #noithatBSmart #BSmartconcept #BSmartkitchen #tubephiendai #tubepthongminh #tubepsangtrong #tubepcaocap
#Bsmart #AI #AITraining #Event #StayingAheadOfTrends #TechnologicalAdvancements #Innovation