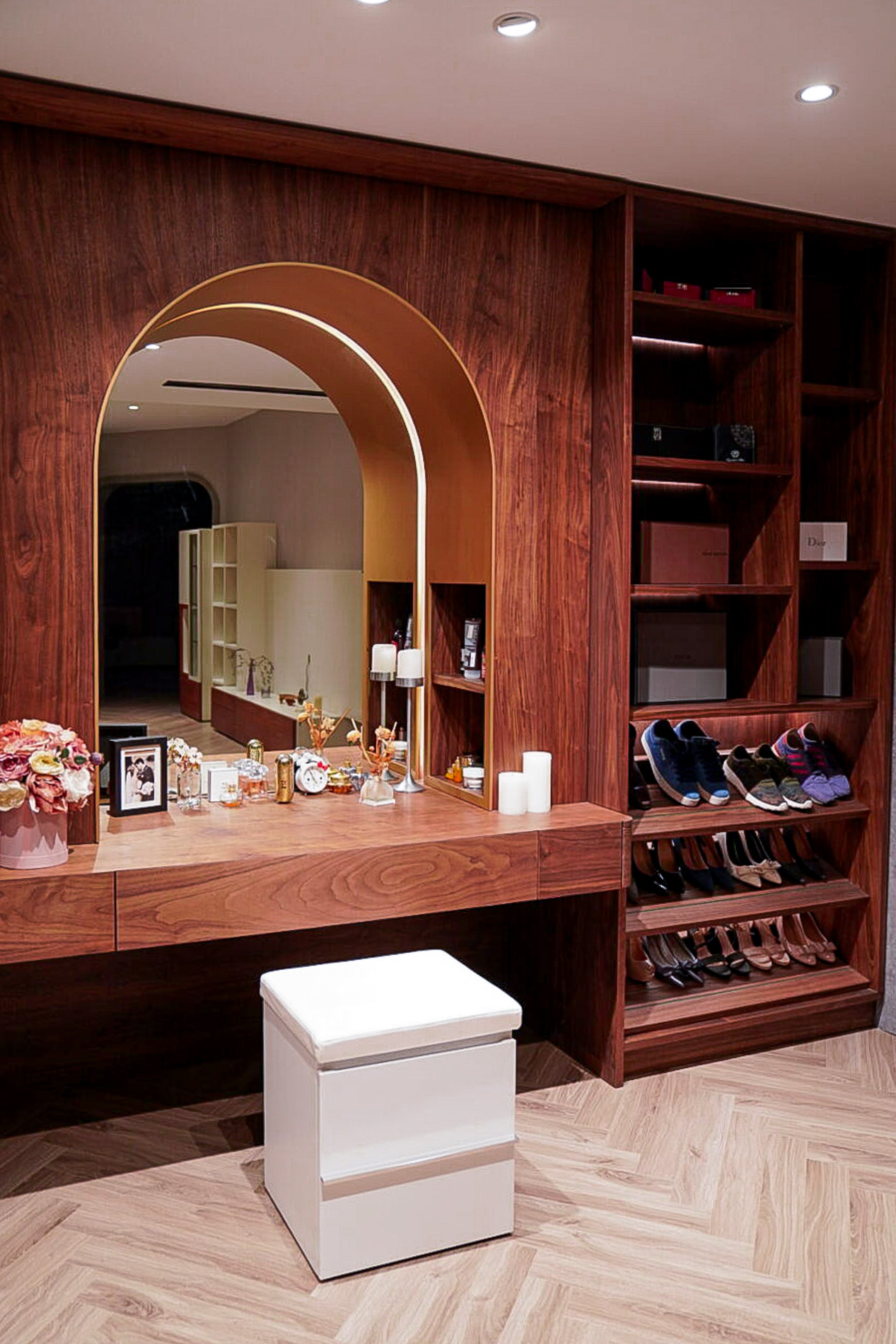 The irresistible allure
As you step into the "Refuge Glamour" you will be immersed in a captivating and enticing space. The shimmering lights and exquisite design combine to create a world of its own, allowing you to express your personality and unique style.
Large mirrors and carefully placed lighting fixtures ensure that you can see every detail and create the perfect ensemble. Modern racks and smartly designed wardrobes allow for convenient and aesthetically pleasing organization and display of your favorite garments.
More than just a space for changing clothes, the artisans at BSmart have created the "Refuge Glamour" to instill confidence and make you stand out. With each step in this dressing room, you will feel the allure and sophistication reflected in the meticulously crafted space.
Open the doors to the "Refuge Glamour" and explore a transformative space filled with charm and appeal, where you can showcase your style and become the best version of yourself.