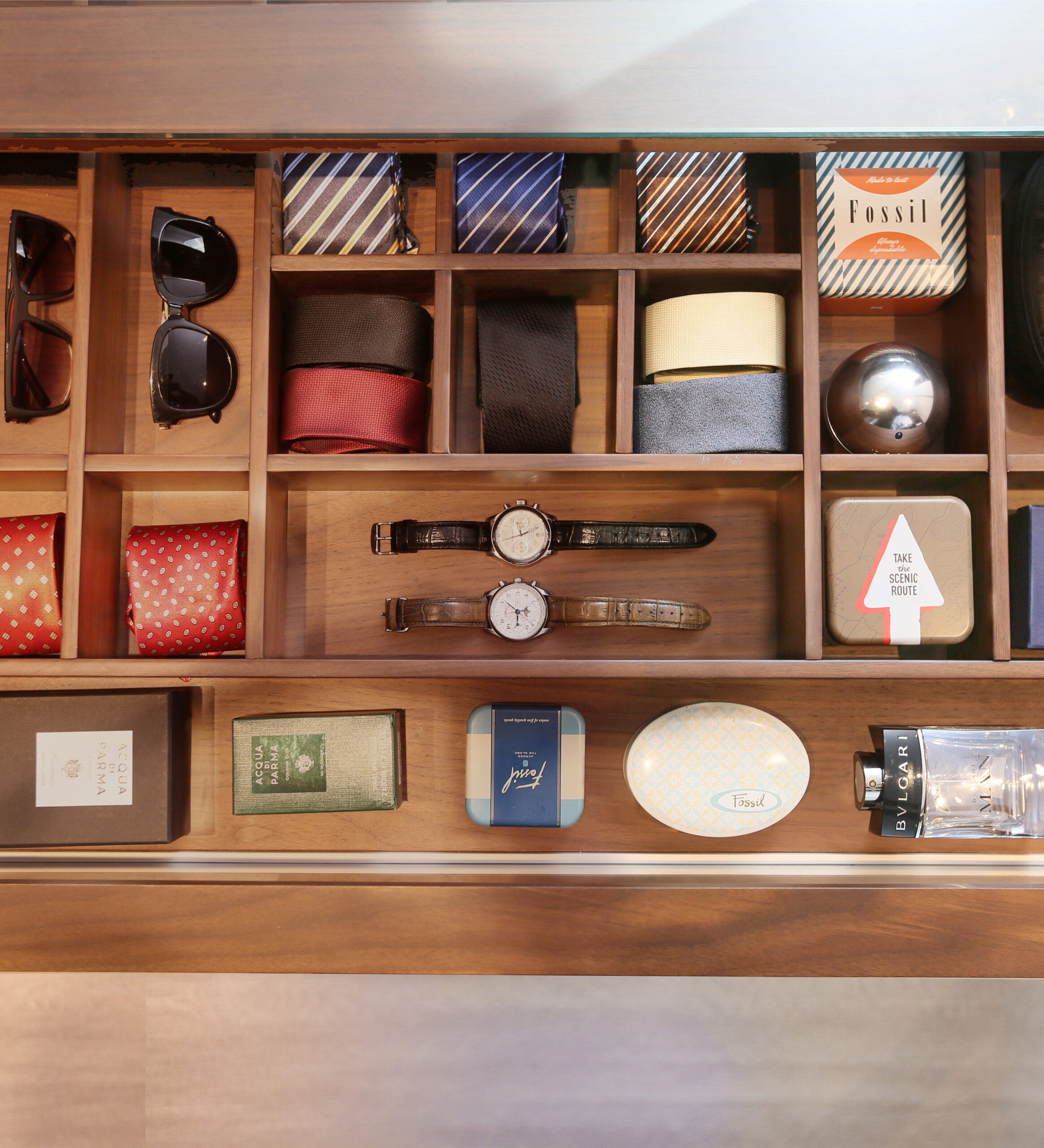 Wardrobe for successful gentlemen
Wardrobe is not only used as a place to store and preserve clothes, it is also a great tool to hide flaws in the room, increase the aesthetics of the bedroom space and more importantly, it helps to classify pants. shirt, save time choosing clothes every morning
A successful gentleman always wears stylish outfits combined with sophisticated trendy accessories, choosing what to wear today can take up a lot of their time. Time is always a precious thing for modern gentlemen, so the Pour Homme wardrobe with delicate design creates open spaces combined with luxurious and convenient accessory drawers to help choose outfits. Every morning becomes easy and convenient. Besides, the gentlemen's clothes are of no small value, it is also worth paying attention to finding a place to store that value.
In addition to great use, the Pour Homme wardrobe is also delicately dressed by Bsmart's talented artisans to reach the pinnacle of modern interior design. Pour Homme will always be the highlight in every room, where the owner's own personality and most clearly shows the class of a successful gentleman.