Perfect designs in classy dressing rooms
Depending on the area, each family gives itself a space to satisfy emotions with beauty and fashion. In a private space, homeowners carelessly admire themselves on their own "catwalk". That space is called the WALK-IN CLOSET – dressing room.
And satisfying curiosity and part of emotions with your beauty is indispensable for branded outfits. The value of those suits is enough to make the owner sit for hours looking at them. A valuable item needs a worthy storage box, expensive costumes are no exception. Above all, these storage boxes need to make the whole space of the dressing room, lit up with the light of beauty. That's why Bsmart's perfect wardrobe designs were born.
From modern styles to time-oriented designs. All of them have in themselves meticulousness and meticulousness in every detail. In particular, we highlight some of the designs that are most loved by Bsmart's customers in 2020.
LOTUS BLANC – Pure Beauty in Wardrobe Design
There is no need to say much about the usability of the Lotus Blanc wardrobe as it has been designed by Bsmart artisans. Most notably, its appearance, as the name "White Lotus" Lotus Blanc has an extremely simple design, compact in every line but full of beauty.
Overall, the Lotus Blanc wardrobe is like a white lotus in the middle of a swamp, with a pure gentle beauty, an ethereal elegance exuded from the corners of the existing details on the smooth white paint. Lotus Blanc creates a relaxing and gentle space wherever it is present, bringing the perfect experience from sensibility to usability for the owner.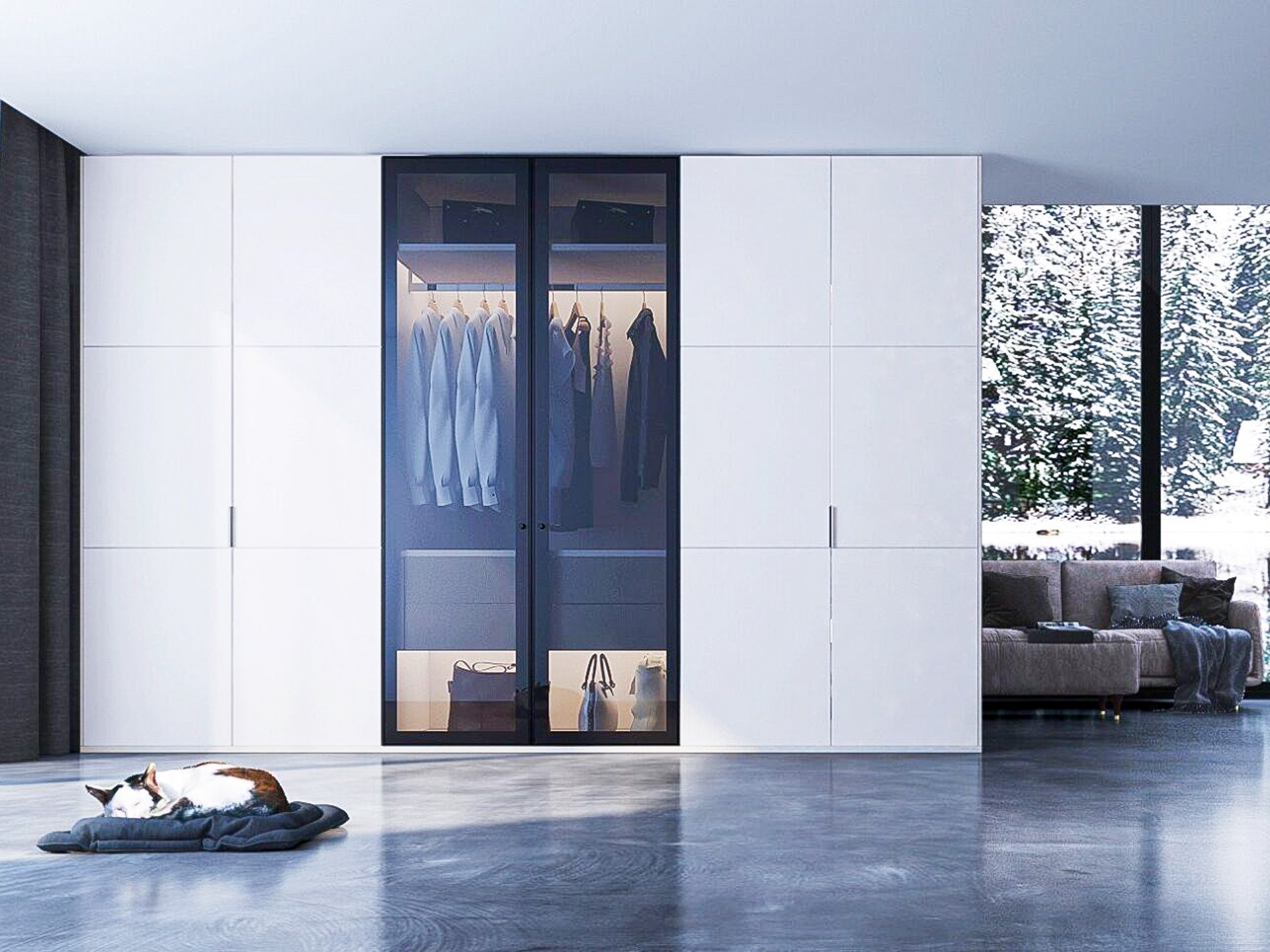 HAUTECOUTURE – Create a lavish and luxurious fashion experience.
Entering the "Haute Couture" dressing room, you will be mesmerized by the meticulously designed and elegant space.
BSmart artisans have turned this place into a distinct fashion island where you can discover classy outfits and express your personal style. From elegant dresses to masculine suits, "Haute Couture" will give you a feeling of strength and confidence when you walk out of the room.
Take the time to explore the "Haute Couture" dressing room and experience this beautiful fashion space. Let extravagance and elegance create memorable moments, and make the dressing room a special place you'll want to come back to when you need to shine.
POUR ELLEN – A place containing a woman's world of happiness
King Arthus helped find that what makes women happiest is to decide their own lives, and Bsmart found that the second happiest thing for women is to live in their own fashion world. That world is only saved to the fullest in the space of the Pour Ellen wardrobe.
Designed with plenty of open space and gentle accessory drawers to suit different physiques and outfits. Pour Ellen's wardrobe space is enough to accommodate a whole world where fashionistas come in to express their personality and class. In it, everything is neatly and conveniently arranged, the costumes and accessories are arranged scientifically in accordance with the coordination habits of each lady.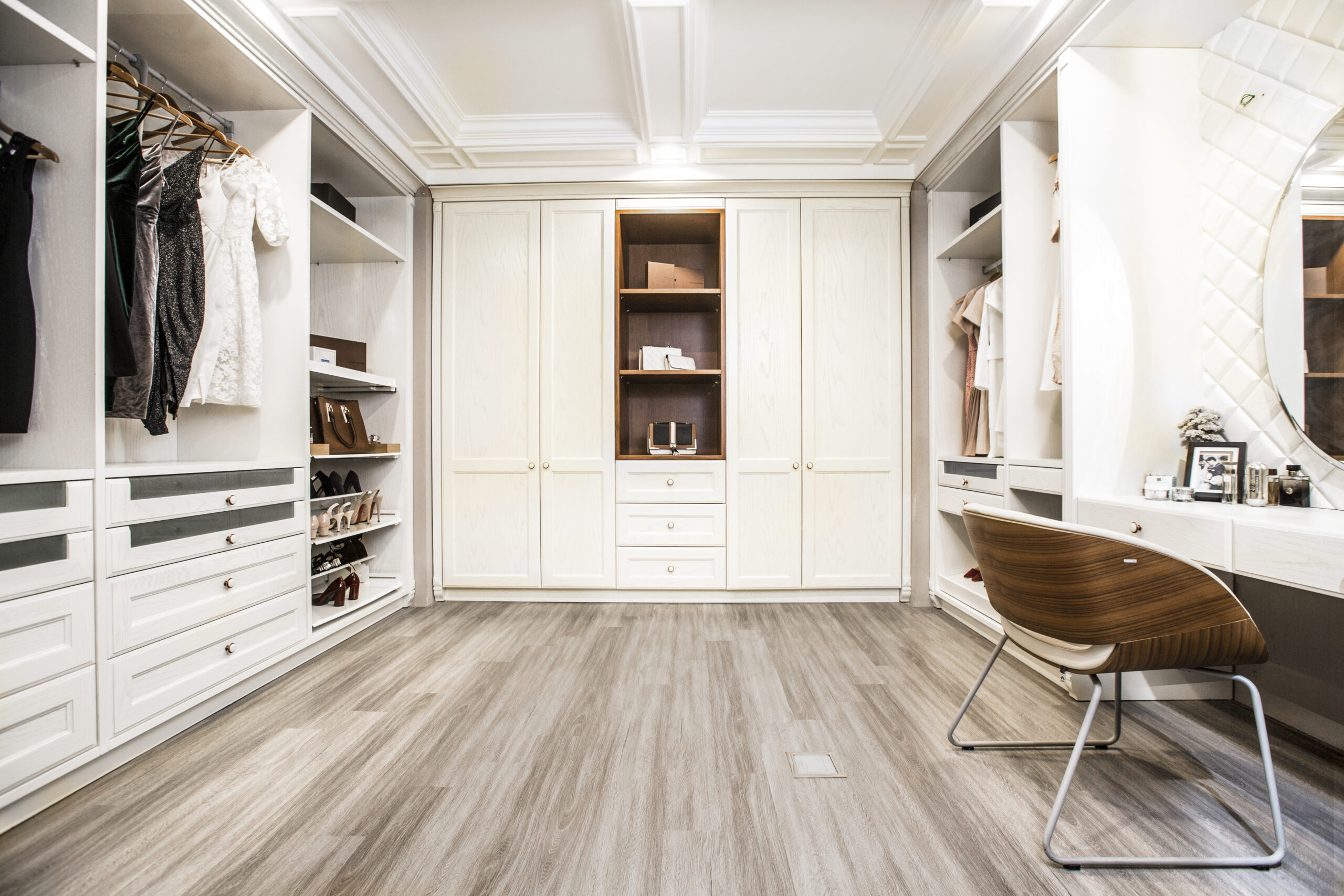 POUR HOMME – A wardrobe dedicated to successful gentlemen
The wardrobe, in addition to being used as a storage place to preserve clothes, is also a great tool to hide imperfections in the room, increase the aesthetics in the bedroom space and more importantly, it helps to sort clothes, saving time choosing clothes every morning
A successful gentleman always wears stylish outfits combined with sophisticated trendy accessories, choosing what to wear today can take up a lot of their time. Time is always precious for modern gentlemen, so the exquisitely designed Pour Homme wardrobe creates open spaces combined with luxurious and functional accessory drawers that make choosing an outfit every morning a breeze, convenient. Besides, gentlemen's costumes are of no small value, finding a storage place worthy of that value is also worth considering.
In addition to great uses, Pour Homme wardrobe is also worn by talented artisans of Bsmart with sophistication in every line to reach the pinnacle of modern interior design style. Pour Homme will always be the highlight in each room, where the owner's own personality is expressed and best shows the class of a successful gentleman.
REFUGE GLAMOUR – Undeniable charm
When you enter "Refuge Glamour" you will be immersed in an inviting and inviting space. Shimmering light and subtle design combine to create a world of your own, for you to express your personality and style.
Large mirrors and meticulously designed lights help you see every detail clearly and create the perfect outfit. Modern shelves and smartly designed hanging cabinets help you conveniently and aesthetically arrange and display your favorite outfits.
More than just a space to change outfits, BSmart artisans create "Refuge Glamour" to give you a sense of confidence and stand out. With every step in this dressing room, you will feel the charm and sophistication reflected in the meticulously designed and elaborate space.
Open the doors of "Refuge Glamour" and discover a captivating and transformative space where you can express your style and become the best version of yourself.
For more: Notes in theincubation room!
—–
Bsmart – Smart in details
Hotline: 093 422 1222 (HN) / 091 253 7997 (HCM)
Website: https://bsmart.vn/
Fanpage: https://www.facebook.com/bsmart.vn
Showroom address:
Hanoi: 230A Hoang Ngan – Trung Hoa – Cau Giay – Hanoi
HCMC: 67 Nguyen Co Thach, An Loi Dong Ward, District 2, HCMC
#Bsmartdesignvn #noithatBsmart #Bsmartconcept #Bsmartkitchen #tubephiendai #tubepthongminh #tubepsangtrong #tubepcaocap