The great thing inside BSMART's high-end kitchen cabinets
Created from the talented hands of leading artisans in the furniture industry. BSMART's high-end kitchen cabinets are meticulous to the smallest detail. Dressed in the beauty of many different styles from modern to neo-antique, but inside they have a detail that bears the identity of the Vietnamese nation – smart drawers.
Bsmart kitchen cabinets are different from European designs
Inheriting the quintessence of European design style and the process of studying living habits and customs of Vietnam. BSMART kitchen cabinets not only enjoy the luxurious beauty but also have convenience and friendliness for Vietnamese people.
If it is kitchens imported from Europe, the same beauty but the convenience is completely different. Due to the culinary culture of Europe, it is more about natural flavors (not using many spices) and preliminary preparation with small foods. Vietnamese housewives will find it difficult to prepare large foods because the sinks of imported kitchen cabinets are often small and especially lack the convenience of spice compartments.
Understand the living habits of Vietnamese people
Understanding the living habits in the kitchen of Vietnamese housewives, each set of BSMART kitchen cabinets is designed to be the most convenient for users. With a sink designed to be at least 35cm wide and deep, housewives can prepare large foods. Along with that are smart drawers, designed right next to the kitchen area with small compartments for onions, garlic, spices, just a second housewives can get the right spices to produce delicious dishes in the right taste.
These smart drawers are placed on a high-end sliding rail system that is durable and aesthetically pleasing. With just a slight push, this sliding rail system turns gently without making noise to help the drawer be closed in place, returning the cooking space to move spaciously.
A special feature that is unique to BSMART is the rice barrel compartment (a unique creation) contributing to perfecting the features of kitchen cabinets for consumers. The rice barrel compartment is made from high-quality materials divided into many compartments to store different types of rice, located right under the sink to help housewives conveniently rinse rice to cook rice.
The class of kitchen cabinet accessories from Germany
Along with drawers placed on high-end slide rails, the lifting arm door uses Germany's leading accessories designed to push up to save space and limit collisions for users.
If your family has children who are passionate about dry goods, the open-standing cabinet with five floors of storage inside BSMART kitchen cabinets is a perfect solution for your family's kitchen cabinets. The glass cabinet design also helps the kitchen cabinet space become more airy, not narrow and more impressive (especially suitable for classic kitchen cabinets).
Not only focusing on functionality, BSMART's smart drawers or cabinet wings are meticulously designed and meticulously machined to achieve high aesthetics that neither side can copy. It can be said that BSMART's kitchen cabinets converge all factors from aesthetics, convenience to individual qualities in each product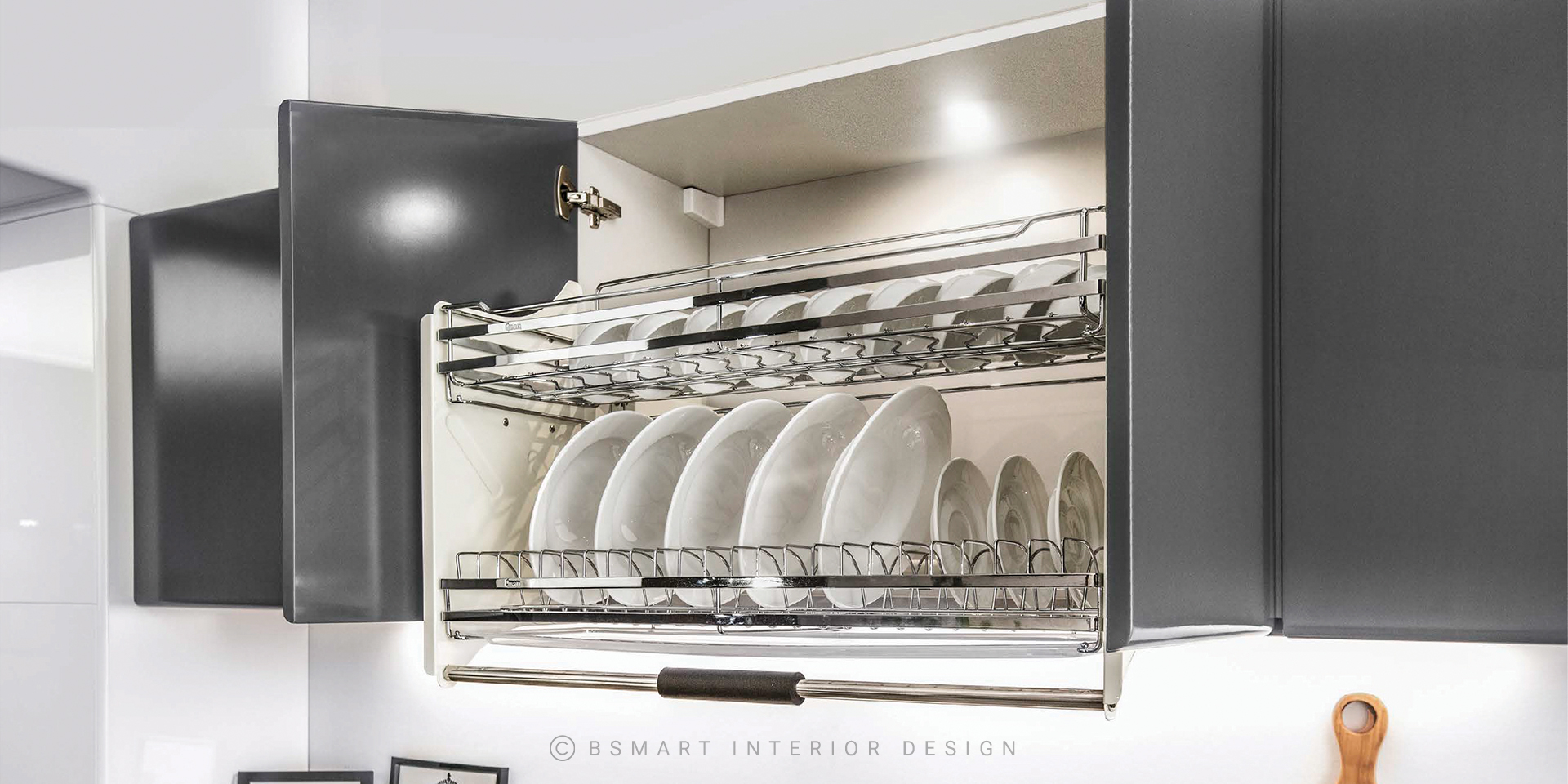 Each masterpiece is a separate being
That's what's in the Bsmart branded masterpieces. For us, each product is a perfect embodiment of the owner. Not only the beauty of the design, the thoughtfulness in every line but also the understanding. Understand the living habits of Vietnamese people in general, of homeowners in particular. From there, each accessory placed in the kitchen cabinet set maximizes its function. Contribute to bringing a perfect experience right in the family's kitchen
Above all, every detail is the crystallization of the function of aesthetics and of the deepest experience. Each unique set of Bsmart's branded kitchen cabinets is present in the living space. Contributing to adorning the classy life of the owner.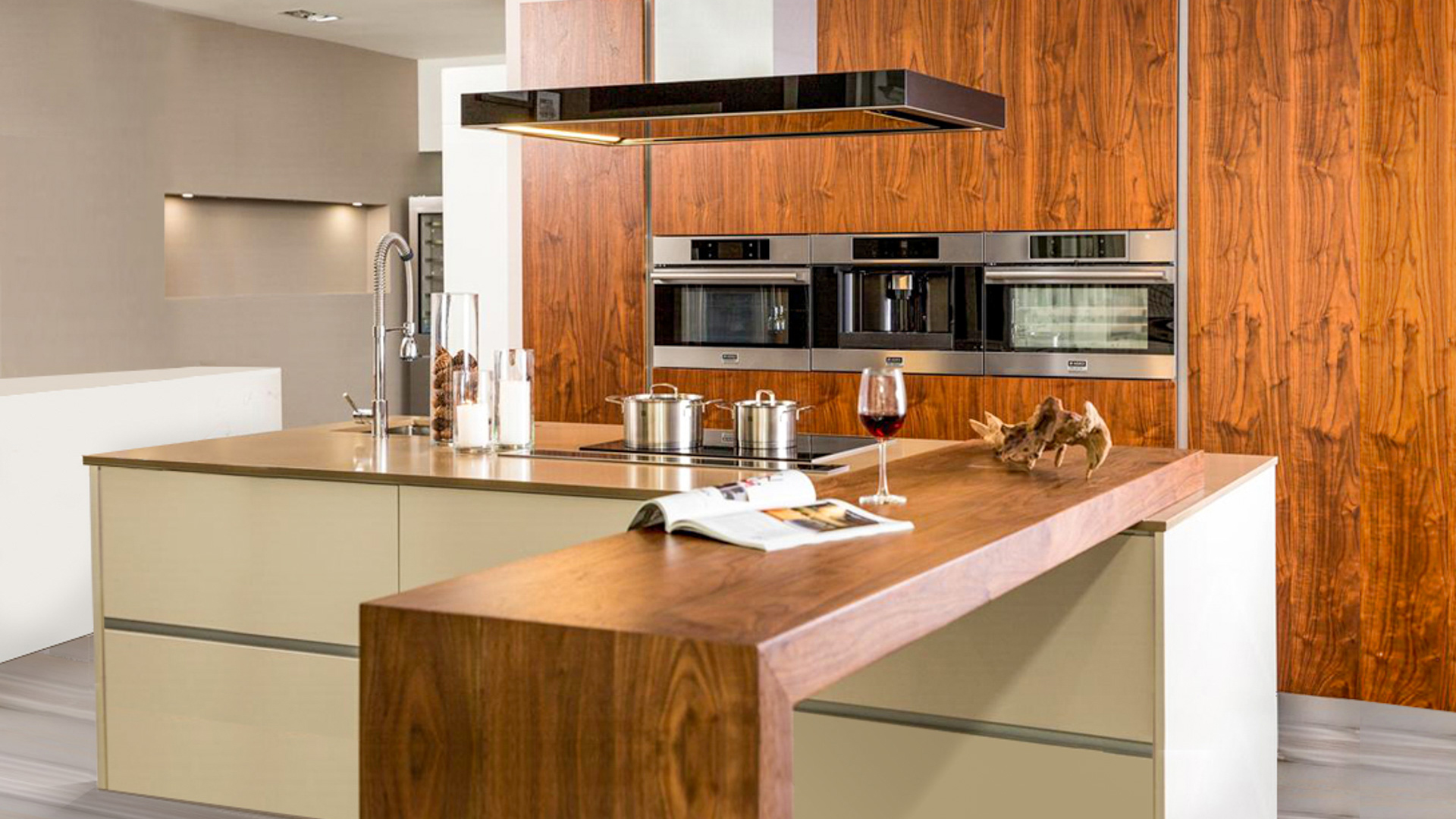 Learn more about Bsmart branded kitchen cabinets here!
—–
Bsmart – Smart in details
Hotline: 093 422 1222 (HN) / 091 253 7997 (HCM)
Website: https://bsmart.vn/
Fanpage: https://www.facebook.com/bsmart.vn
Showroom address:
Hanoi: 230A Hoang Ngan – Trung Hoa – Cau Giay – Hanoi
HCMC: 67 Nguyen Co Thach, An Loi Dong Ward, District 2, HCMC
#Bsmartdesignvn #noithatBsmart #Bsmartconcept #Bsmartkitchen #tubephiendai #tubepthongminh #tubepsangtrong #tubepcaocap #xuhuongthietkenoithat